Browsing All Posts By
admin
#21
Why Aren't Heat Pumps Effective in Really Cold Weather?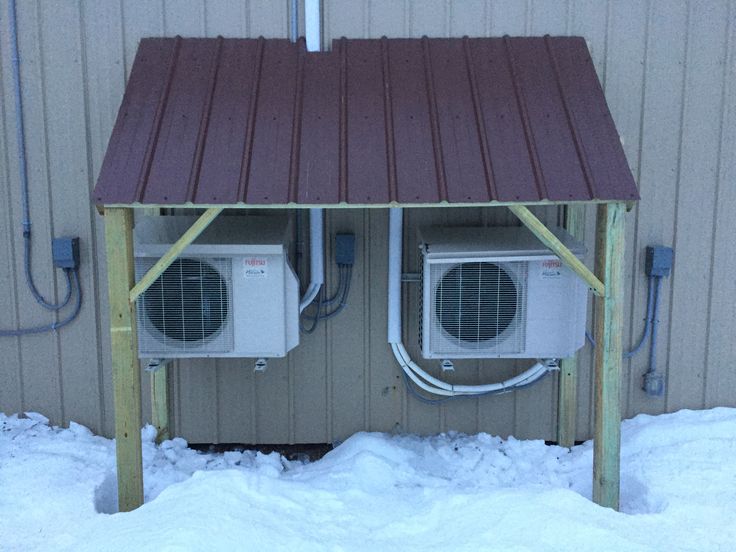 #
Heat pump technology continues to improve, but heat pumps are still not effective when temperatures are below freezing. There is a simple answer to the question, but it is essential to know how heat pumps work first.
How Heat Pumps Work
As the name implies, heat pumps carry or pump heat from one location to another. In the summer, they air condition your home by collecting heat inside and carrying it outside. In winter they heat it by reversing the process.
A heat pump is made up of an outside unit known as the condensing unit. It contains a compressor, an outdoor coil, a fan and supporting parts. Inside your home, in the air handler or gas furnace, is the indoor coil for the heat pump. Two refrigerant lines connect the indoor coil to the condensing unit. They are used to circulate refrigerant.
When heating, refrigerant is pumped into the outdoor coil by the compressor. There, it evaporates into a gas and collects heat in the process. Think of water evaporating off of your skin, carrying heat with it and cooling your skin. The refrigerant evaporates into a gas and gets very hot. It's hard to believe, but there is sufficient heat outside even in winter to collect enough to heat your home, at least when the temperature is not freezing cold.
The hot gas refrigerant is pumped into your home through the first refrigerant line. It enters the indoor coil, passes through a valve and condenses back into a liquid. The heat is forced out of it by this process. The indoor coil gets very hot. The blower fan of the air handler circulates air over the coil to heat it before pushing it into your home via the duct work.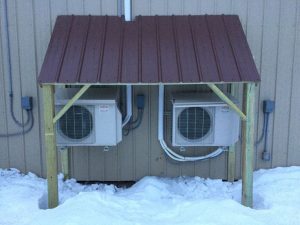 The cooled refrigerant then circulates back outside through the second refrigerant line to collect more heat. This process is continuous until enough heat has been brought inside to raise the temperature to the desired level.
The Problem with Heat Pumps on Very Cold Weather
As the temperature outside drops, the refrigerant is able to capture less and less heat. Once the temperatures fall into the mid-30s to about freezing, today's heat pumps cannot effectively gather enough heat to do the job. When temperatures are very cold, a different heat source must be used. For this reason, heat pumps were not used in cold climates until recently.
Dual Fuel Heat Pumps are the Solution in Cold Climates
Many heat pump brands now make dual fuel heat pumps. They contain a few extra parts that allow them to alternate heat with a gas furnace. The system is set to automatically switch to the gas furnace when the outdoor temperature drops to a programmed number; it switches back to the heat pump when the outdoor temperature rises. The advantage of such a system is two-fold. First, your home is adequately heated. Secondly, the heat pump is used as much as possible. Since heat pumps are much more efficient than even high-efficiency gas furnaces, this gives you the lowest possible heating bills.
If winter temperatures regularly fall into the mid-30s or below where you live, take a few minutes to learn about the advantages of dual fuel heat pumps. You'll find quite a few in our heat pump ratings. You can read more about them in many of the general articles on this site too.
READ MORE +
#22
How Important Is it to Have a Good Installer When Buying a Heat Pump System?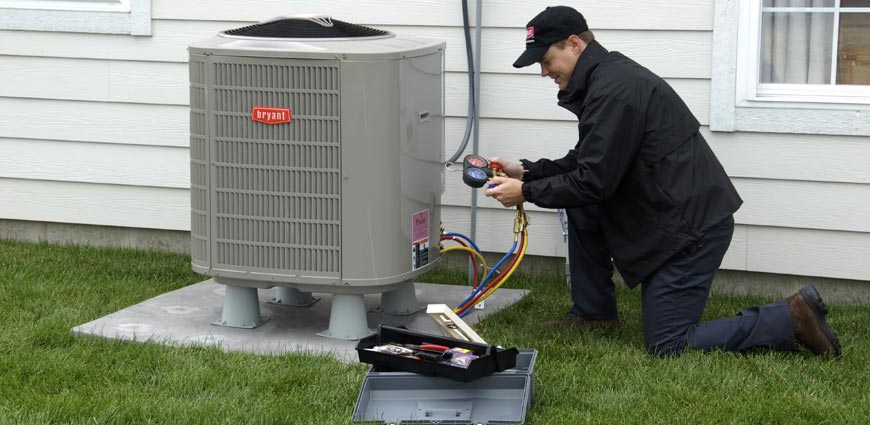 #
Heat pump installation is a very important to the performance and efficiency of a heat pump HVAC system. Only when the heat pump is properly installed will it run at peak efficiency and give you the durability it should. Here is a look at why proper heat pump installation is so important.
Charging a Heat Pump with Refrigerant
A heat pump system relies on having the proper refrigerant charge or level. Handling heat pump refrigerant, known as R-410A, requires a license and certification. So, heat pump installation is not a DIY Home Renovation project for most of us. The right tools and gauges must be used to do the job correctly.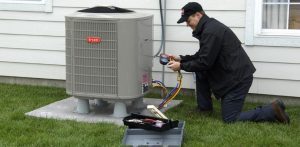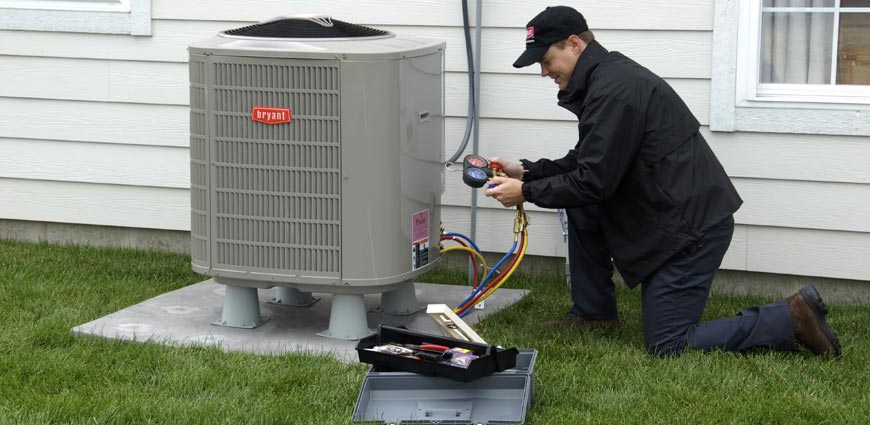 Getting the charge right is essential to the performance of the system. A heat pump that is undercharged will heat and cool inadequately. It won't be able to carry as much heat as it should from one place to another – from inside to outside when cooling and the opposite when heating. Your home will be too hot or too cool, and the heat pump will work overtime to try to catch up. The result, besides an uncomfortable home will be mechanical failure, more repair bills and shorter longevity for the heat pump.
In addition, if the installer does not have expertise, the refrigerant lines might not be attached properly, and that often leads to leaks of refrigerant. When enough refrigerant leaks out, the unit won't heat or cool at all. So, you can see that handling the refrigerant properly is vitally important to your heat pump working right.
Fine Tuning the Heat Pump System
A heat pump works in conjunction with the air handler (or gas furnace in a dual fuel system) to make your home comfortable. The functioning of the heat pump must be coordinated with the blower motor, especially if you choose a 2-stage or modular heat pump and a variable-speed air handler. When the system is properly tuned, it eliminates blasts of untreated air at the beginning of the cycle. It prevents the system from overheating or over-cooling your home, producing temperature swings. Fine tuning a heat pump system takes training, skill and experience.
Don't Forget Heat Pump Installation Safety
When a system isn't wired properly, faulty wiring can be a fire hazard. That is reason enough to hire a qualified contractor with good experience to install your heat pump system!
Finding a Competent Heat Pump Installer
It is important to get multiple written estimates for your new heat pump system. This will allow you to find the lowest prices, but it will also give you a chance to interview contractors and find the one with the best skill and experience. When you choose a proven installer and he does the job correctly, your heat pump will run as efficiently as it should for as long as it should and as safely as it should, making your home as comfortable as it should. That's important!
READ MORE +
#23
Best Water Pressure Booster Pump Reviews – Top Picks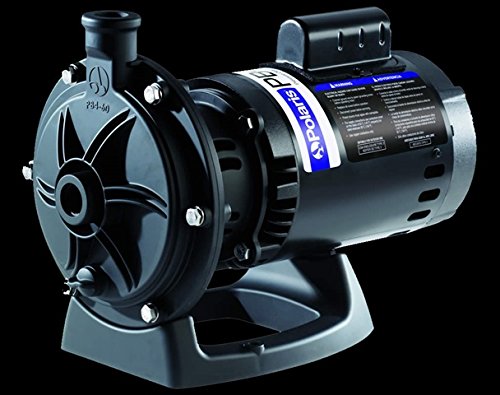 Imagine you are running short of time while the faucet is falling short of its speed in providing you water for bathing. To avoid such unwanted circumstances, best water pressure booster pumps have been introduced. These pumps are designed to speed up the pressure of water coming out of faucets in your washroom. It often happens that there is a poor flow of water and this is due to low water pressure. As a result, it takes a lot of time to fill up your tub.
With a booster pump, however, water is allowed to flow at high speed, which in turn can help you wrap up multiple activities in quick time. A water pressure booster pump can be operated either manually where you need to simply turn on a switch, or through an on-demand system that is automatically activated just when there is a necessity for more water. So, bring home a water pressure booster pump today and save time in getting sufficient water with a wink of an eye.
Best Water Pressure Booster Pumps Comparison Chart
Top 7 Best Selling Water Pressure Booster Pump Reviews
Conclusion
Finally, technology brings a smart solution to those delayed water supplies with a water pressure booster pump. With these new-age pumps, washing clothes in machines, filling up a bucket full of water to bath or irrigating a garden will no more be a challenge. In today's busy world, what people look for are time-saving appliances, and a best water pressure booster pump qualifies for it without leaving any question. Just make sure that you are choosing the right pump as per your needs. If possible, take the assistance of a professional for installation or you can also do it on your own. Don't worry about space as these tanks take minimal space to set up and are quite portable as well.
Fetch more water, Save more time!!
READ MORE +
#24
Things To Know About Best Air Source Heat Pump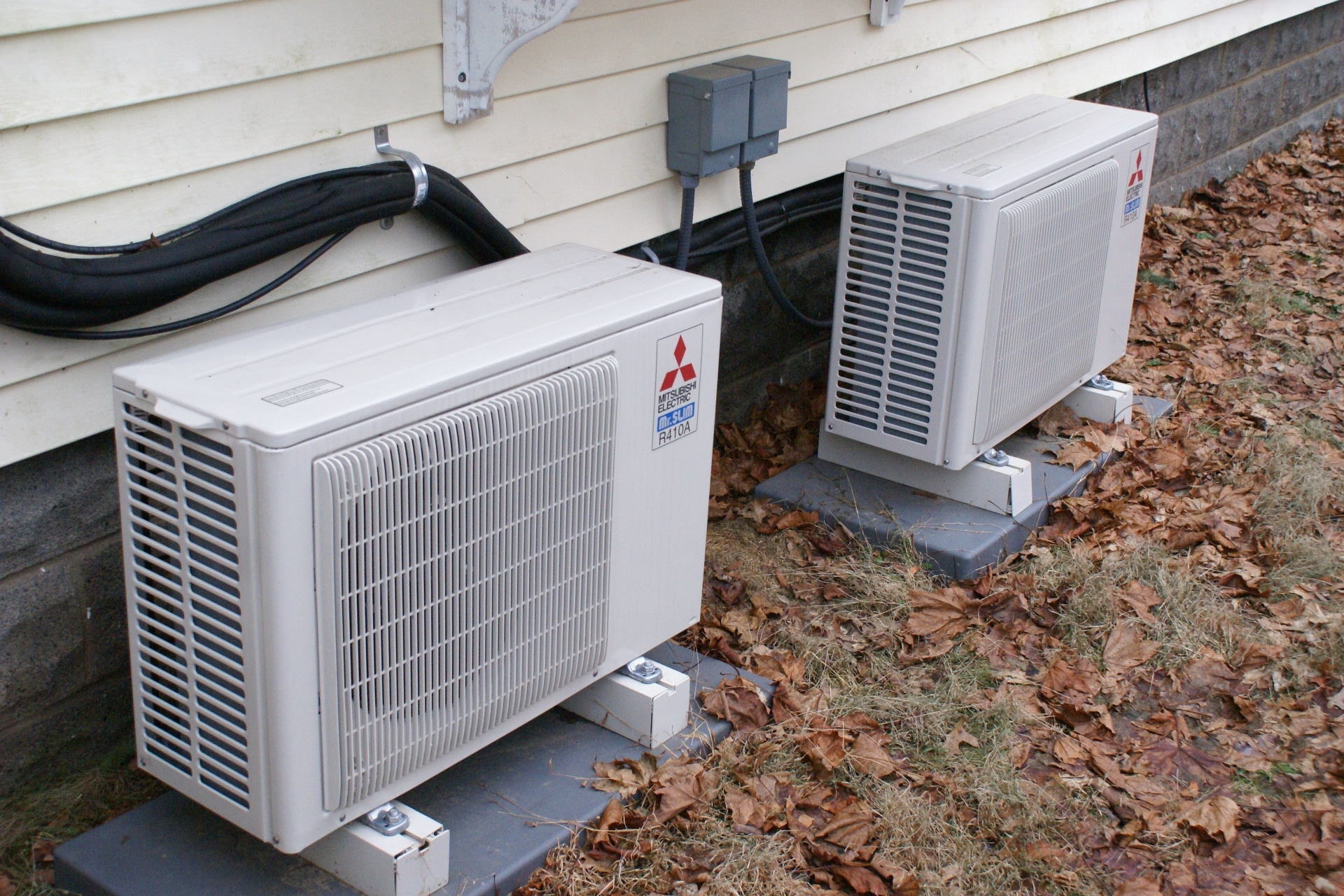 An electrically powered air source heat pump installed in a house enables you to draw in heat from the outside air in order to heat the home's interior. This source of heat can be used for underfloor heating systems, domestic hot water or to warm the water in conventional radiators. An air source heat pump enables you to extract the heat found in the outside air in a similar fashion to the way that a refrigerator extracts the heat from its compartments.
Even if the outside temperature is minus 15° C, an air source heat pump can still extract some heat from that outside air. These best heat pumps are manufactured in two different types: Air-to-air heat systems – these produce warm air which then gets circulated by fans in order to heat your home's interior. Air-to-water heat systems – these systems use the heat extracted from the outside air to heat water. They heat the water to a temperature that is lower than that found in a standard boiler system which makes them much more suitable for an underfloor heating system than a standard radiator system. The amount of heat that these systems produce is compared to the amount of electricity that is required to operate them. This is technically referred to as the CoP, or the Coefficient of Performance, which is the measure of the air source heat pump's efficiency while operating. A CoP of around 2.5 is the normal average with these types of heat pumps.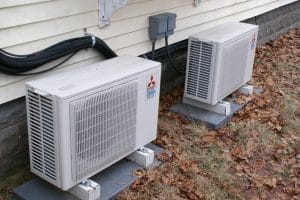 Air source heat pumps benefit the homeowner in several ways:
They reduce the amount of energy that is wasted by a conventional and perhaps inefficient heating system.
Air source heat pump help to reduce the daily running costs of a house because there is no further need to pay for such large quantities of gas, oil, or other fuels in order to heat the home.
No further storage required of messy solid fuels.
Air source heat pump are space savers in that these systems are very compact.
Air source heat pump can provide domestic hot water and space heating.
These units are very reliable and little maintenance is required – unlike conventional boilers.
Here are five key questions to answer if you wish to determine if this type of heating system is going to be suitable for your home:
How well insulated is your existing home? Your home needs to be draught protected and fully insulated to the current recognized standard.
Is there a suitable place to install the heat pump? You are going to need a suitable spot on the exterior of your home to install this system, such as standing on the ground or fitted to a wall.
Is this system going to be installed in a newer housing development? You can reduce your installation costs by combining it with other construction work.
What specific type of heating system do you already have or are thinking of installing? Air source heat pumps are considerably more effective than radiator systems but are best used with underfloor or warm air heating installations.
What type of fuel usage will this system be replacing? If the heating system is replacing a solid fuel heating system, electrical system, gas, or a liquid petroleum gas (LPG) system, it is going to be more efficient and will eventually pay for itself.
If you have additional questions or are considering installing an air source heat pump, feel free to contact us.
READ MORE +
#25
Best Hot Water Recirculating Pump Reviews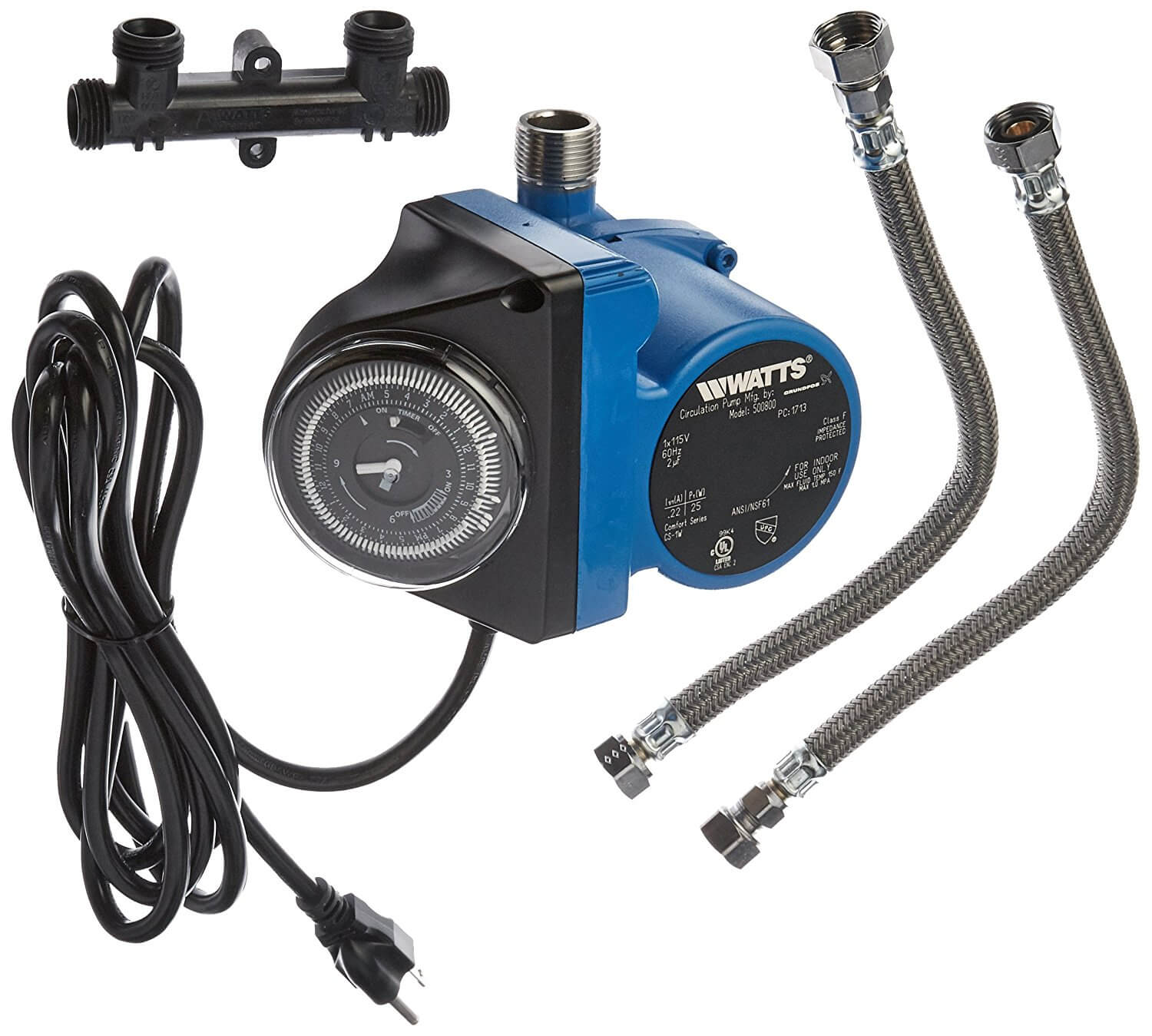 Bring home the most effective and economical alternative to round-the-clock hot water with are circulating pump for instant hot water. It operates by circulating substances like liquids or gases in either a closed or loop circuit. Having used for circulating water in a hydronic cooling or heating system, these best recirculating pumps require gravity as additional assistance in order to move water nearby closed circuits.
This does not require much energy, unlike other water heating pumps. The installation procedure of such pumps is not complex and does not take more than an hour to set up. Since circulating pumps hardly take energy to run, these are designed for home usage and are, therefore, small in size so that they stand compatible with the modern plumbing systems. Considering a high-quality hot water recirculation pump is no doubt a smart idea for today's apartments.
Best Hot Water Recirculating Pumps Comparison Chart
[table "5nbspresponsivescroll" not found /]
Top 7 Best Hot Water Recirculation Pump Reviews
#1
On waking up one morning, you find that your hot water is ready and you don't have to wait even for a second. Yes, such an assurance has been brought by Watts 500800 premier hot water recirculation pump that will now keep hot water ready all the time whenever required. Equipped with a timer within, you will be provided hot water at every shower or faucet.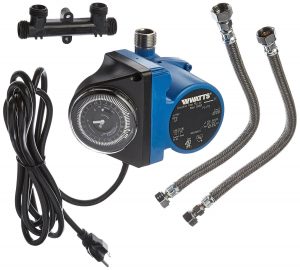 So, there is no chance of water getting wasted unnecessarily. What homeowners are loving about it is its easy installation process where no piping needs to be added and takes not even an hour to get the process done. Also, it can conserve up to 15,000 gallons of water on a yearly basis.
What has made it a showstopper is its unique design that takes almost no space to get installed. Moreover, who doesn't love noiseless pumps at home? In fact, Watts 500800 is a new-age water heating pump that hardly requires any maintenance. Its user-friendliness also makes it stand out as it comes with a 24 x 7, dual setting programmable timer, built within. This activates the pump just when it is required. In terms of saving, this trendy recirculating pump clearly wins as it will let you save around 10% of your water bill.
So, if value for money is what you have been expecting from this recirculating pump, Watts 500800 is all yours.
PROS:
Takes less than an hour to install
Built-in 24-hour dual setting programmable timer
CONS:
Branch line water takes too much time to heat up
Keeping it on for the entire day triggers electricity bills
#2
If you have a typical water heater, there is something far better, more advanced and extremely energy-saving waiting for you. Laing LHB08100092 is an advanced hot water recirculation pump that will now make you say goodbye to those pathetic waits for getting hot water. Equipped with a temperature sensor, this auto circulation pump is switched on automatically just when the temperature of the water cools to 85-degree Fahrenheit.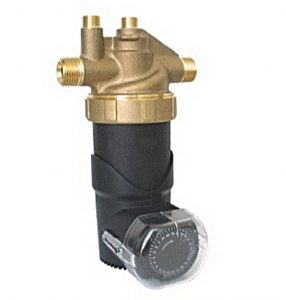 The good news is water will also be available at an instant for multiple faucets in the supply line in between the faucet and the water heater. So, while installing, what homeowners would be relieved to know that they do not require any return line. Moreover, the motor takes a compact spherical design and will, therefore, not take much space to install. In fact, while installing this recirculating pump, you can save up to 17,000 gallons of water. With this, a lot of users have been able to save a lot of energy as well as money simultaneously.
As far as its operation is concerned, it involves no sound and this calls for a perfect reason why it goes best for households. Requiring only 14 watts of power, it even comes equipped with a 24-hour timer that helps in choosing the time of operation. Laing hot water recirculating pump, in other words, is value for money that will certainly be worthy for apartments.
PROS:
Can save up to 17,000 gallons of water
Operates with no noise at all
CONS:
Does not stand compatible with tankless heaters
Timer cause problems
#3
Every homeowner aims to install such appliances that can deliver world-class performance but emit meager electricity. Grundfos 595916 is super energy-efficient, hot water recirculation pump that will now keep both water and electricity in control. Belonging to the Comfort series, it comes with a line cord and a timer as well. Besides, its innovative Comfort Valve and UP15-10SU7/TLC circulator serve as a complete package.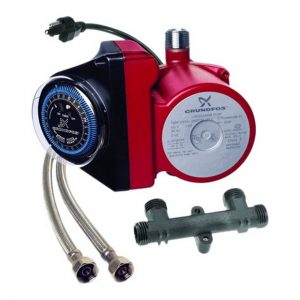 The 10-foot power cord along with the timer and the circulator is directly installed to the hot water discharge on the heater. What's unique is that this recirculating pump has been manufactured with an internal by-pass and one-piece diaphragm. This has been done to lend durability and make it deliver unmatched performance.
No questions can be raised in regard to its flow capacity and low noise as it operates like there is no such device present. In fact, it eliminates the factor of rapid cycling and has, therefore, been called highly reliable by a fair percentage of users, mostly homeowners. With the flow rate of 3 gallons per minute, Grundfos recirculating pump enjoys thermal protection and has the potential to run absolutely dry. Even in case of installation, it is ready to be mounted anywhere and takes no effort or space to be set up. Being counted among the most dependable hot water recirculation pumps, this powerhouse from Grundfos is no doubt a winner.
PROS:
Can save up to 3 gallons of water per minute
Draws a maximum power of 7.5 Ampere
CONS:
Emits sound while running at high speed
#4
If a groundbreaking recirculating hot water pump is what you have been hunting for, nothing can beat the uniqueness of SHURflo 4008 series water pumps. Found mostly with campers, fifth wheelers, motorhomes and travel trailers, these feature-rich pumps come with multi-feature RV flexible by-pass for easy installation. As it comes with three gallons per minute flow rate, it holds the ability to deliver solid steam. In fact, the supply of water is not drained out just as it happens in other water heating pumps.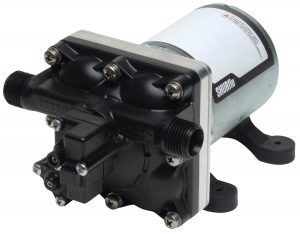 What also leaves homeowners happy is that it takes neither any hassle nor any effort to mount it. Just choose a suitable place, install it properly after checking all those necessary hookups and hoses, mount it well and the job gets done in a few minutes. Although it doesn't bring hoses with it, you can manage well with the provided connectors and a mounting bracket. Well, as mentioned earlier, this mini powerhouse can give up to 3 gallons of water every minute to showers, toilets and even onboard sinks at 55 PSI. Assuring complete thermal protection, it draws a decent power of 7.5 Ampere from a 12 VDC power outlet. What also does a good job is its Flow Reaction Technology that cuts down the vibration, noise and extreme pump cycling.
SHURflo 4008 series water pump is of course under budget and can certainly be a smart deal if you get it for the industrial or domestic purpose.
PROS:
Good flow rate of 3 gallons of water per minute
Has thermal protection and runs completely dry
CONS:
Low on durability
Runs a bit slow in terms of motor speed
#5
High on power and solid like steel, Grundfos hot water recirculation pump has made name and fame in terms of its versatility. What makes it super-efficient is its 3-speed motor, which means it can be operated in three varying speeds – Low, Medium and High. Ideally designed to stand compatible with almost every conventional heating appliance, this recirculating pump comes equipped with a detachable, built-in check valve.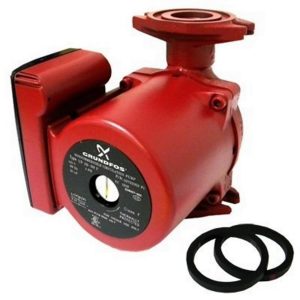 Moreover, when it comes to buying a pump, what one ensures is that it is noise-free, and this model from Grundfos smoothly takes away a point in this respect. What makes it operate with silence is its wet motor design that makes it a worthy water heating solution among its contemporaries. It is one of the best residential hot water recirculation pump which is available in the market at very competitive prices.
As far as its internal protection is concerned, its built-in motor is assured supreme protection that accounts for not only for its durability but also helps it perform with no glitches. Grundfos 59896155 has been designed for multiple applications right from fan coil heating, radiant heating, hydronic heating to solar systems. What makes its body strong and sturdy is its cast iron housing. Moreover, it comes with a flow range of 0 to 15.5 GPM that is quite decent.
So, where a recirculating pump hardly needs any maintenance, consumes low energy and easy to install, don't you think it is worth every penny? Bring one home today to know its real value.
PROS:
Very easy to install and does not take much time
Equipped with 3-speed motor for multi-speed operations
CONS:
Water may be affected due to rust accumulating on the pump
Not good in terms of durability
#6
Needless to say, water is precious and should not be wasted, no matter what water type of heating pump you set up at home. But with Watts 500899, you are surely going to witness more pleasant days in the long-run. Believe it or not, this water pump can help one save up to 15,000 gallons or more on a yearly basis. This means you can make enough savings on your water bill and this is no less good news for all homeowners.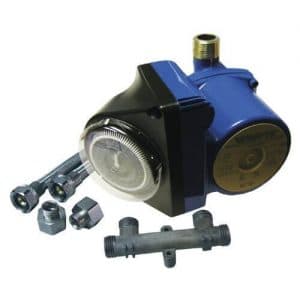 Besides, it has operations that are quite easy to comprehend and therefore, leaves the user in no confusion. Nothing can also match up to its installation procedure as it does not take even an hour. Whether you take help of a professional or do it yourself, it hardly takes any effort to install it.
Watts 500899 is no doubt a cost-effective water pump and comes with a timer as well. So, when you are off to sleep, you just don't need to think whether you can wake up once again to shut it off. Just set the time and simply doze off with pleasure. Well, some DIY homeowners have stated the necessity to make use of male adaptors on the water heater feeds so that installation gets easier.
So, there cannot be any reconsideration while deciding to buy this product. Get it today and feel the difference.
PROS:
Comes with full Thermal protection
Runs on 7.5 Ampere motor that makes it powerful
Very easy to install
CONS:
Not suitable for heavy-duty jobs
Not so long-lasting
#7
Whether you are living in a hilly area or a place where summer rules, the one and only hot water recirculation pump that can be considered is Taco 006. What makes it a high-scoring appliance is its ability to circulate both hot and chilled water in not only open but closed loop applications. Besides, this versatile taco recirculation pump can be used for multiple applications like hydro air heating or cooling, hot water recirculation at apartments, hydronic heating, water source heat pumps, solar systems etc.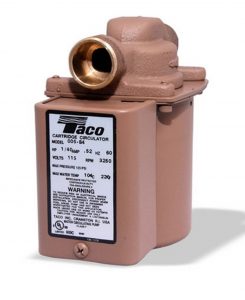 This cartridge is replaceable and comprises all the moving parts that would be required in times of service. Furthermore, it has a compact design that takes very little space to set up.
With a head range measuring 0 to 9 feet, Taco hot water recirculating pump comes with an impressive flow range of 0 to 10 GPM. Where its minimum Fluid Temperature is 40F, its maximum Fluid Temperature can go up to 220F. With a maximum working pressure of 125 PSI, it scores high on efficiency. What also makes it a great pick for homeowners is its ability to operate without any noise. So, no matter at what speed it runs, it will bring no unnecessary noise. Made of premium quality bronze, it weighs 4.5 pounds and has a dimension of 5 x 4 x 7 inches. Requiring only 115 volts, it will not consume much electricity and is, therefore, a great energy saver for all 21st-century apartments.
PROS:
Gives both hot and chilled water
Made of bronze and quite sturdy
CONS:
Water often leaks and spills out of the cartridge
#
How to Choose the Best Hot Water Recirculating Pump
Whenever you proceed to buy something best in the market, chances are that you might either get spoilt for choice or might be left perplexed in identifying the right option. Such might be the case for choosing the Best Recirculating Pump for Hot Water, which is a reason why you need to know the key considerations. A little bit of research, a little bit of knowledge and some comparative reviews will certainly give you an idea of the best product in the market. But before you delve deep into those, here are a few things you must look out into the best rated hot water recirculating pumps. Take a look:
Check the sturdiness of the material –
While choosing the recirculating pump, it is very important to consider how sturdy its material is. This largely depends on the construction as to how it has been made by the manufacturers. For instance, circulators made of bronze and stainless steel are majorly used for recirculation applications in residences. In other words, if the material is lead-free, it will last longer.
Check the connection system –
You must always remember that the residential circulators are usually fixed to supply piping. This is done with the support of flanges having sizes from ¾ to 1-0.5 inch. Also, materials of the flange must match up to those used for the pump. By using threaded connections, circulators can also be connected.
Check the pump size and flow rate
For any hot water recirculation pump, one should calculate its flow rate required to overcome the loss of pressure. Besides, you must check the balancing valves, mixing valves, check valves, heat exchangers and other fittings while measuring the size of a recirculation pump.
It is also quite vital to consider the motor strength of a recirculation pump. This motor strength is the horsepower of a circulator pump that affects not only the flow rate directly but also its head loss performance.
Check Temperature Settings –
Be wise in choosing such a recirculation pump that would let you choose the exact temperature in regard to the hot water coming out. This would keep you assured of the fact that you are getting water as per the temperature you desired.
Check whether it is User-friendly –
No matter how technologically updated is the pump, it must be extremely user-friendly. After knowing all its functions, you must be able to operate it without any hassle. The easier you are able to operate, the more convenient it will be. You must also know when it has gone out of power and when you should switch it off.
There are some inferior hot water recirculation pumps that require a lot of maintenance. In short, if you don't maintain them well, they might not last long. So, you can always talk to some professional and get to know which models require less maintenance but are high on performance.
#
A Step by Step Video on How to Install a Hot Water Recirculating Pump
#
Benefits of Good Quality Hot Water Recirculating Pump
Just imagine how good you feel when you will be provided instant hot water, especially when you need it right at that moment. Well, you too can take this advantage by installing a recirculation pump that frees you from those long delays of getting hot water. Since a hot water recirculation pump does not depend on low water pressure, it takes almost no time to move water to the fixtures from a water heater. In fact, these advanced water heating solutions have been serving top-notch restaurants and hotels for years. Now, plenty of homeowners have started considering its uses and benefits.
If you are new to recirculation pump, you must first know its benefits so that it becomes easier for you decide whether you are ready to install it. So, let's get to know why installing a recirculation pump can be beneficial:
A big advantage of a hot water recirculation pump is that it delivers hot water immediately once the faucet is unlocked. Believe it or not, you won't even waste a minute in getting hot water then and there. As the pump impeller is powered up by the motor, it spins in order to draw hot water into the fixtures and removes cold water out from the heater.
Since hot water is delivered with a wink of an eye, there is hardly any water wasted. Once a recirculation pump is installed, you do not have to depend on the water flow to achieve the desired temperature. Rather, it is super advantageous, especially in areas where there is a shortage of water. So, where a circulation pump saves water to a good extent, it saves a good deal of time and money as well.
Saves Energy to a good extent –
When recirculation systems pump on a continuous basis, they have the potential to use a good deal of energy. Pumps of modest size can range between 400 and 800 Kilowatt Hour per year if the pump is made to run continuously. So, you can stay assured of keeping the electricity bills low every month.
One of the world's easiest jobs is installing a hot water recirculation pump. In fact, you hardly need any space for installation. Moreover, you will already have the required tools with which it will be easier to get the installation done. So, it would not be like those pumps that are designed for ordinary home plumbing systems.
So, you have come across the major benefits to install a hot water recirculating pump that will not only give you hot water at an instant but will let you save a good deal of energy and money. Now get one for your home and enjoy using hot water throughout all seasons.
Conclusion
If you are going with the idea of installing a recirculating pump to ensure that you get hot water all the time, believe it or not, you are doing the right thing. With such a modernized water heating system, you are not only going to have hot water all the time but you can save electricity to a good extent. Just make sure that you are choosing the right hot water recirculating pump with a good flow capacity and Horsepower. Also, ensure that the connection is strong enough to let the pump operate without any complications. Once you have assured these, get the best hot water recirculating pump, install it well and enjoy fetching hot water day and night, whenever you need.
Check Out Our other pump Reviews:-
Top Rated Sump Pumps For Money
READ MORE +
#26
Best Sump Pump Float Switch Reviews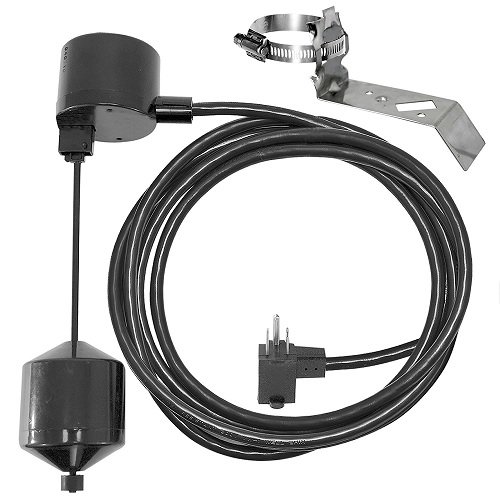 The world is becoming more and more prone to environmental complexities. Indeed, we have ourselves to blame, Earthquakes, Tsunamis, Typhoons, Wildfires, and Floods have become more visible. The most, among all, devastating is flooding, which covers vast inhabitants. Therefore, Sump Pump is must in areas where flooding is a routine catastrophe.
A sump pump is an electromechanical device that pumps water out from a sump basin usually constructed in the basement to let the flood water accumulate through the internal drainage system. A Sump Pump is mainly designed with three main components, a motor, impeller, and floating switch. A tiny floating switch plays the most important role in a Sump Pump and activates the pump motor to drain the water out.
However, the sump pump float switch is a delicate component that does not survive many floods. Therefore, it becomes almost mandatory to replace the switch once it is heavily used. There are mainly three types of floating switches available, however the most commonly used it Vertical Action Float Switch. Amazon has a wide collection of Float Switches with handsome discount. Take a look at some of the best sump pump float switches and controllers.
Top 5 Sump Pump Float Switch Reviews
Conclusion:
This mechanical device may look genuinely small component in the entire system, however, the lives and property it has saved are countless. It significantly avoids the pump failure and effectively helps pump detect the water level to initiate the process of pumping. The floating switch has to absolutely function as it has to get activated automatically to start the motor, hence, its durability, as well as the accuracy, matter the most. Make sure to buy sump pump replacement switch according to your requirement and size of the pump. Amazon offers a wide range of float switches for Sump Pump that can be further incentivized with the great discount.
Must Read Related Article:-
Top Rated Sump Pump Check Valves Reviews
Best Selling Sump Pump Alarms Reviews With Buyers Guide


READ MORE +
#27
Selecting the Best Aquarium Sump Return Pump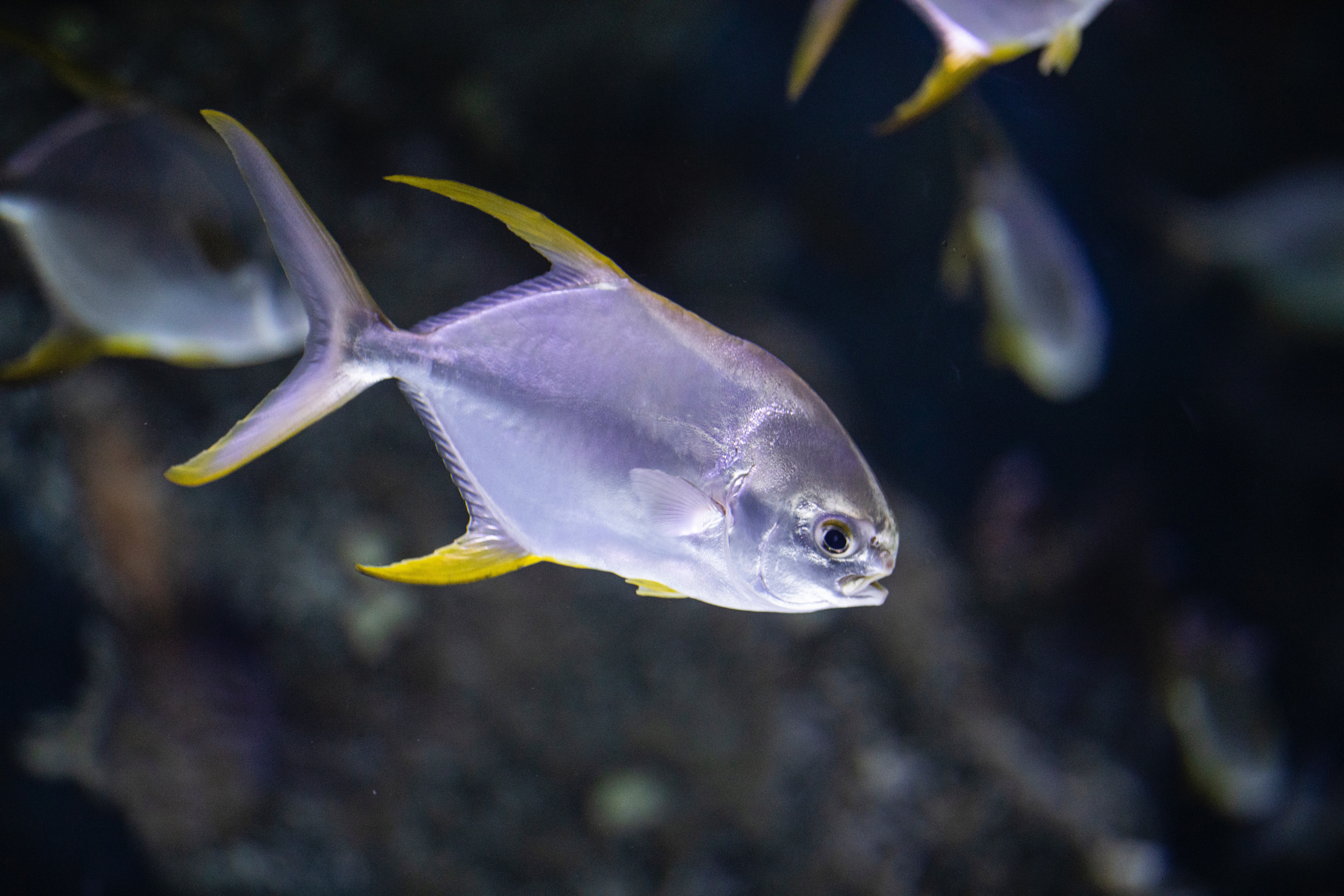 If you own an aquarium you are probably familiar with a lot of the equipment needed to keep your fish alive. These components that provide the life support for your livestock can be an eyesore if you are trying to show off your beautiful fish and plants or coral. We spend a lot of time trying to make our tanks look as beautiful as possible, why would we put an ugly black heater right in the middle of it?
Fortunately, there is a better solution!
What is an aquarium sump?
If you have the space and money you can easily add a sump into your aquarium system! An aquarium sump is a separate container that can often be hidden away that holds additional water to be treated and heated and then pumped back into the main display tank. An aquarium sump can be as simple as just adding an additional fish tank in the stand below or as complex as a multi-chambered specifically designed sump that could even be plumbed in a separate room.
Many aquarium enthusiasts use a sump that is hidden away so they can conceal their ugly equipment like heaters, filters, and skimmers. The other advantage is that you can add more volume to the water in your system which helps to buffer the water and prevent the water parameters from changing too rapidly. Many home-aquariums use a sump which is about 20% of the display volume, so if you have a 100-gallon display tank then a 20-gallon pump is an appropriate size, though you could always go bigger if you can afford it!
An aquarium sump pump is used to return the water from the sump back into the main display, and a device named an overflow is used to bring water from the display down to the sump. This guide will help to make sure you choose the correct sump pump for your application.
Pump Size recommendations
Choosing the correctly sized pump for your tank is important, and depends on a lot of different variables. There are a lot of considerations when you are choosing the correct size for your return pump, but often it is much simpler to just consider the pump's turnover. The turnover is just the volume of water that a pump can move over a period of time, usually measured in gallons-per-hour or GPH. In a freshwater tank the general recommendation is to have a 4x turnover or more, so if you have a 10 gallon tank then you want to make sure your sump is able to move the whole water volume four time per hour, so a pump that can push 40 GPH is a good size. On a saltwater tank the common recommendation is to use a 6x to 10x turnover, so in a 40 gallon tank you will want a return pump that can move between 240 and 400 GPH.
One important thing to watch out for when you are planning your return pump are the head pressure and maximum vertical height. If you need to return water by pushing it directly upwards against gravity you will want to have an idea of how long that plumbing will need to be and buy a pump which can pump that high. You'll find that most pumps state a maximum height they will pump water up a straight line, if you need to move water up by 6 feet to get back to the display tank, make sure you buy a return pump which is able to do at least 6 vertical feet; probably it's even better to add some additional feed as a buffer. Over time the pump will tend to get dirty and have degraded performance so it's best practice to buy a pump that can do 20% more than what you will require.
A final important consideration to take into account is the livestock you will be keeping and their sensitivity to flow. For an example in a freshwater tank, if you have many small and fast-moving fish, like Tiger Barbs or Danios, they could be perfectly suited to a higher flow rate; but if you are keeping a slow moving fish like a pea puffer or angel fish they may prefer their water to be more stagnant and have less flow. Similarly, for saltwater and coral reef tanks, considering what your inhabitants are suited for will help to determine the amount of flow into the tank you will want to have.
Type of pump
There are a variety of different technologies used to pump water, though in the aquarium hobby only two are commonly used: AC pumps and DC pumps.
AC pumps will take the electricity directly from your wall to move a propeller inside the pump that pushes the water to the output. These pumps are usually cheaper so it's easier on your wallet, but they are also often louder than their DC counterparts. Usually some sound and vibration dampening is ideal for these pumps, which could be rubber feet or suction cups or even setting the pump on top of a rubber pad to prevent the vibrations from carrying through the sump. An AC pump will always run at the same speed so if you do want to have variable control over the flow rate it will have to be done in your plumbing instead of electrically, so for example installing a tee with a gate-valve to return some of the water back into the sump.
A DC pump will often be much quieter than an AC pump, but it will also be more expensive for the same flow rates. One other nice advantage is the DC pump is electronically controllable, meaning you can dial in the exact flow rate you wish to achieve. This can be great in situations where you might want to have a variable amount of flow or have creatures that are sensitive to high flow rates. I like to turn temporarily turn the flow rate up when I am cleaning and doing water changes so that the water gets clearer faster and it helps to kick up more detritus than I would have otherwise cleaned out. Another great thing about DC pumps designed for aquarium sumps is they will have a "feed mode" which will temporarily turn the flow off for usually 10 minutes so that you can feed the aquarium at no flow to make sure all the food gets eaten.
Plumbing the pump
As a final consideration, once you have picked out a pump you like check to find out what size hose barbs it will come with so you know what size hose and other plumbing parts to purchase. Usually hose and hosing parts are measured by their inner diameter (also referred to as an ID). So, if your pump comes with a ½" hose barb then you'll want to purchase ½" hose to attach to it. A hose with a bigger diameter will be able to move more water faster than a smaller diameter hose, so most times you will want to select the biggest hose possible. Don't forget to plan to put some ball valves in your plumbing line in case you'd like to shut off the pump without getting water back-flowing into the sump, because a siphon will be created once there is nothing pushing the water up your hose. A check valve can also help with reducing this or you could just drill or make a hole near the outlet up in your display tank to break the siphon.
If you do want to have the ability to control how much flow the pump is producing you may want to consider getting a gate valve and also possibly some tees. The gate valve could be installed directly after the pump if you want, or you could redirect some amount of water back into the sump and change that amount of water using a gate valve.
Finally, it is important to avoid using metal parts in your aquarium to prevent the accidental introduction of heavy metals into your water column. The best option is to always use plastic or nylon in your aquarium plumbing, especially food-grade and parts that say they are meant for an aquarium. If you find no choice but to use metal, make sure it is either titanium or stainless steel 316; other metals have the possibility to erode and contain toxic metals like copper or lead.
Small Return Pumps (Under 600 gallons per hour)
Large Return Pumps (600+ gallons per hour)
READ MORE +
#28
Attwood WaterBuster Portable Pump Reviews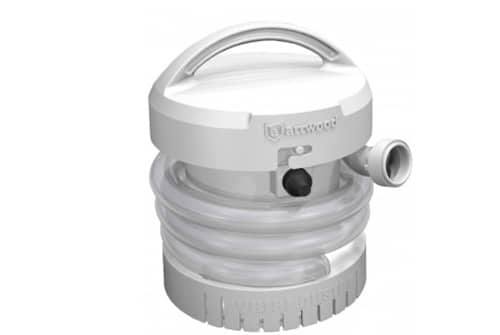 Attwood WaterBuster Portable Pump is a submersible pump that works greatly to remove the unwanted water from pool covers, boats, sump pits and aquariums. Being safer and convenient, this highly portable water pump does not require any electrical cord as it can run up to five hours with 3 alkaline D batteries. This device is notable for use as a handy pump-out device for kayaks, dinghies, duck boats, inflatables, and paddle boats or any craft without a hard-wire and permanent electrical system.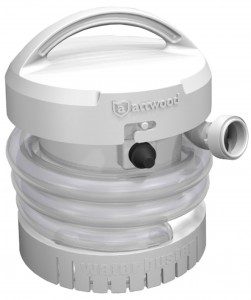 While using this submersible pump, you will be pushing fluids out towards the surface different from that of the regular pump where you pull fluids in. This type of pump may differ in capacity and size but very often, submersible pumps are utilized in different industrial applications. Hoses will be connected to the pump's outlet and once the power of the system is on, the water or fluid from one area will be drained and sent to an area by means of large hoses or outlet pipes.
Amazing Features Of The Product
Being a lightweight and compact device, this Attwood WaterBuster Portable Pump is designed to take away the unwanted water from row boats, kayaks or any vessel that lacks an electrical or permanent pumping system. This submersible portable pump is enriched with several exciting features that make this product the most desirable for many applications. Some of the features include,
Suitable for removing water from kayaks peddle boats, inflatables and dinghies
Capable of lifting water to the maximum height of about 40 inches and pumps up to two hundred gallons of water per hour having fresh batteries.
Comes features with 42 inches hose as well as male hole fitting for connection to your garden hose
Comes completely portable and operates up to five hours on three size D alkaline batteries.
This pump is made of safe, convenient and high-impact plastic.
One of the greatest features of Attwood Water Buster Portable Pump is that it is featured with a better life in sandy water and acidic water. With a proper surface finish, the make sure greater efficiency as well as constant performance. The submersibles are widely employed in the multitude of purposes like as in irrigation and farming by offering continuous water supply, hospitals, firefighting applications, construction industry and many other housing and industrial complexes, etc. Because of the comparatively less height and light weight as comparable to other sump pumps, this submersible Attwood WaterBuster Portable Pump is easy to install and carry. They are highly durable as they can stay free of rust for a longer time.
PROS:
This submersible water pump works highly efficient because it is kept submerged in the water rather than keeping away from the liquid.
This device has a tightly contained unit that is sealed hermetically with watertight gaskets to keep water off from hosing. This feature saves it from getting leaked or any sort of short out electrically.
It inserts direct pressure on the water and pushes through the pipe, which makes the pump remove the liquid to maximum distances as comparable to other means of pumping.
The submersible pumps are normally classified as a specially crafted centrifugal pump that runs even when the motor and pump are submerged under water.
CONS:
The cost of this type of Attwood pumps is over rate when comparing to other types of pumps.
The leak of the gasket is the main issue that takes place often with this kind of pump.
The problem is not detected easily since it is inside the water
Conclusion
There are many applications of using this pump and when you are going through a hard time removing off water from the boat or other vessels without permanent electrical connection, you can consider using this Attwood WaterBuster Portable Pump. It is a versatile pump and also proves to be handy if it is maintained properly. Before you invest in to buy this product, you should ensure that this portable water pump could offer you with an ideal pump solution according to the careful assessment of your requirements.
READ MORE +
#29
What To Do When Your Basement Floods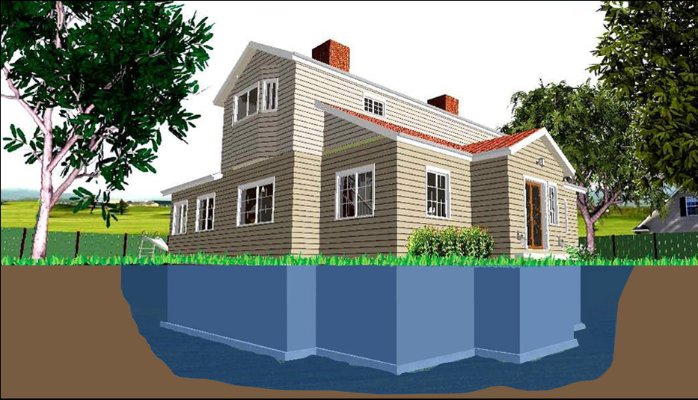 #
Spring is approaching. Spring is the time for basement floods or water damage happens more frequently. Basement flood could give the homeowner with the sense of panic and helplessness. Unexpected water in the basement could easily damage the floors and walls. It is necessary to self-check to avoid any other damages to your basement. Most often the basement flooding is occurred due to the heavy rainfall, rapid snowfall, or any other natural calamities. Numerous reasons are seen for the basement flooding and it is necessary to handle each of the processes carefully. Flooding could occur due to the flow or seepage of water through the
Foundation floor or walls
Storm sewer backup
From sanitary or any other surface water sources
Normally, the basements are prone to the flooding inherently as they are found in the lowest level of a building. Basements are built entirely or partly below the ground level. Gravity moves the water from the highest level to the lowest level. When the sewer level or groundwater level around the home increases above the basement floor, the gravity moves the water in the basement creating more damages. Crack in the foundation of the floor could provide the perfect path for pushing the basement in a massive way. Here are the lists of tips that are useful during the Basement Flooding:
Don't enter flooded area in basement
Consult the qualified professionals immediately
Consider the health and safety of your family
It is hazardous to enter the wet basement and you need to consider the Electrical Shock risk. Turn off the power in your home when you are positive about the basement flooding.
When the water level rises above the level of electrical outlets, furnace or baseboard heaters then do not enter the basement.
Electricity could easily move through the wet flooring with causing the severe electrical shock.
Consult the Electrical Safety Authority for getting the additional flood safety information
Try not to over-analyze or over- estimate the situation when your basement is flooded
How To Keep Water From Damaging The Home's Foundation?
Massive floods could damage the home and water will evaporate eventually but damages in the basement could ruin your home. When you find that your basement is flooded, immediately call the professionals for help. When the water is found several feet high above basement level or developing mold or mildew, it is a serious problem. Consulting the plumbing contractor, disaster restoration specialist, or basement waterproofing company could be the main option.
Make sure to shut off whole power including electricity and gas
Call qualified electrician
Wear gloves and boots for protection to clean the basement
Choose to wear protective mask
Determine source of water leak
Shut off water to your basement when burst pipe causes flood
Start removing the flooded water from basement using the sump pump, mop, wet/dry vacuum, bucket or pool pump.
Sump pumps work by sending water away after a flooding
Move damaged items from basement to dry
Inspect electronic devices carefully after the 48-hour period
Don't touch all the electrical items such as televisions, lamps or stereos even though electricity is disconnected.
Refer the qualified or electrician repairman for determining amount of damage
Consult the professional carpet cleaning contractor or the restoration specialist
Carpeting must be taken out of basement and necessary to dry the carpeting
Open windows and doors for providing the proper ventilation or you can place fan around the room to improve the air circulation for speeding the drying time.
When you detect Gas leaks and odors, react immediately by turning them Off.
You can call a basement remodeler or fix sealant or remodeler to assist when you find cracks or damages in the foundation.
Related Resources:-
How to Protect a Basement from Flooding
READ MORE +
#30
How to Choose the Best Sump Pump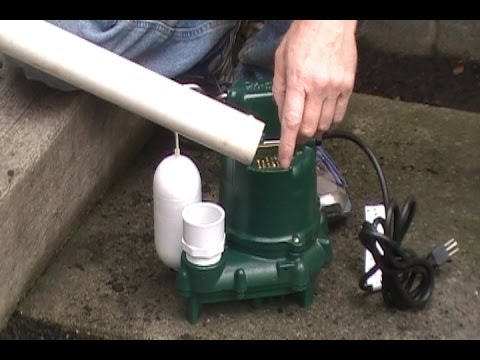 #
Some Tips on Choosing the Best Sump Pump for your Needs
Choices that influence your life and that of the people you love are the hardest to make. And, even though it may not seem like it at first, sump pumps have the ability of changing one's live, as they can be your only helping hand in case of flooding. Their importance goes from protecting one's home against excessive humidity and limescale to saving hundreds or thousands of dollars as potential flooding damages.
Of course, before you can make a choice, you need to know the basics.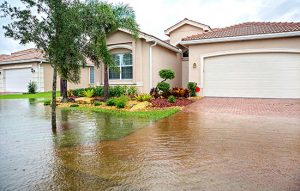 Basic Facts about Sump Pumps:
There are two major types of sump pumps: pedestal (above ground) and submersible. Their power usually varies between 1/4 and 1 horsepower.
The pedestal pumps have their motors mounted on a shaft outside the sump basin. The vertical design is meant to allow floating and adjustment for specific on/off points. These pumps are ideal for sump pits of 10 inches or less. They are economical, able to operate between 5 and 15 years, but they require positioning in such a way as to avoid the submerging or the motor.
The submersible pumps on the other hand have their motor sealed in the sump basin, allowing them to be installed underwater. They are quieter and safer – thus more appropriate for families with children; they are perfect for installment in finished basements and are able to operate up to 25 – 30 years.
Both types of sump pumps have 6 major components:
A system that collects excessive groundwater and discharges it into a sump basin.
The sump basin that stores the water before removal.
The primary pump, of the above types and power, is the one that actually pumps the water and guides it to the collection system.
A discharge system consisting of a pipe or a hose that carries water away from the house.
A check valve that prevents discharge outlet backflow, making sure that the water discharged from the basin does not get back in.
Optional backup sump pump – Can turn out quite useful in case of power outages or primary pump failure.
Aspects to Consider When Choosing a Sump Pump:
Backup sump pump powering and alert system
Backup sump pumps can be powered by batteries or by municipal water pressure. They are connected to the primary pump and they turn on when the latter fails. It is important that they have a light or sound alert system, so that you will be alerted in case anything goes wrong.
Although sump pumps powered by municipal water pressure are designed to work with limited water quantities, they can make an excellent choice for a small household or one placed in an area where heavy rainfall is not part of the ordinary.
Switch
Capacitive switches measure the water level with the help of a microprocessor and start the pump when the level of the water in the sump basin reaches a predetermined point. The good thing about them is that they have no mechanical parts that could wear out.
Vertical switches are devices that travel vertically in the sump basin and turn the pump on when the water reaches a certain level. They are mechanical and they cannot be adjusted. It is very important that the switch be installed in a 90 degrees angle with the incoming liquid.
Diaphragm switches turn the pump on and off based on the water pressure levels.
Materials
Since sump pumps are used in moist environments and even under water (submersible), it is very important that their parts be made of corrosion and water proof materials, such as stainless steel, bronze, or epoxy-coated cast irons. This way you can be sure that your pump will be safe and ready to use for years to come.
Capacity
You will find it measured in gallons/minute or gallons/hour. Keep in mind the height to which water should be lifted for removal, also known as head pressure and make sure the pump you buy has the power to lift water to that level. The general minimum lift is 10′.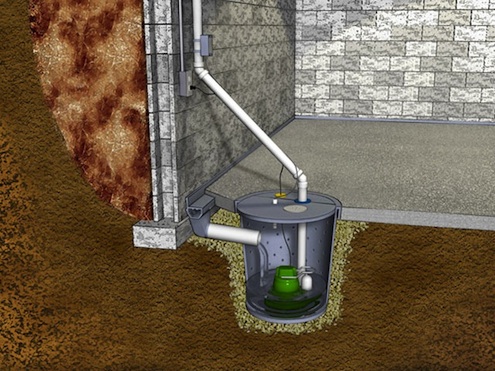 Producer/Manufacturer
Sump pumps are devices you buy for long term use. Their price is not exactly affordable and, should anything go wrong, it is very important that you find spare parts, repair services or someone to turn to for warranty.
Besides, you know that this market niche, just like all the others, is stuffed with low quality products built on ships or third world illegal factories and sold under fake labels. It is therefore important to make sure you know who you are working with. Customer reviews can prove quite helpful in this regard, so read a few before deciding on a specific model.
Installation
Most sump pumps can be installed by the owner, requiring no special tools or skills. Click here to read tips on how to fit a sump pump.  To make sure you succeed, read the installation guide before you begin and keep it somewhere close, just in case you need further instructions. Make sure your existing wiring is enough to support the pump or ask for an electrician's advice if improvements are required.
Turn power off whenever you are working on your sump pump, whether for installation of repairs. Don't use an extension cord. Have your sump pump installed on an outlet that is GFCI protected. Get information about local code water discharge regulations, to avoid any fines or later penalties.
Word of advice: When looking for the best sump pump, make sure it complies with SSPMA (Sump and Sewage Pump Manufacturers Association) standards.
All in all, the choice should not be that hard. Don't rush into buying anything, ask any questions that cross your mind and compare. It will be a little difficult at first, but there is no doubt that, after reviewing a couple of models, you'll get the hand of it.
And remember that the online market can be full of surprises. Online retailers are not paying rent or sales personnel and they often organize sales promotions, giving significant discounts or benefits, so you should be able to find some incredible offers.
We find it is best to research real user sump pump reviews, as well as keep your eyes open and trust your instincts, and you will certainly find the best sump pump out there!
READ MORE +