What exactly is home maintenance? Is it different than home improvement?
These two terms are distinctly different.
Home maintenance is keeping everything about your home in good working order – fixing broken or worn components as necessary and doing all you can to protect your home from damage. It's a crucial element of home ownership that keeps small problems from becoming large (and expensive) issues.
Home improvement takes what your home already has to offer and enhances or upgrades those features. You can modify the layout for better flow and space inside the house, update the style, or change the overall footprint of the house to make it larger.
Let's talk about home maintenance first.
How do you maintain a home?
One blogger has sage advice on this topic:
When buying a home, most people probably think first about the financial responsibility. Don't forget, however, about time and labor that homeownership also requires. Just like regular oil changes keep your car's engine happy and healthy, regular home maintenance tasks keep you from future headaches and wasted money.
Use a handy checklist to keep track of normal home maintenance. Seriously? Why keep a schedule for maintaining your home?
It's easy to forget about regular tasks or imagine you did them 6 months ago when it's really been much longer! Save yourself the pain of expensive repairs that could have been avoided.
How much time should you spend maintaining your home?
A checklist may look daunting, but most tasks are pretty minimal and can be done by the average homeowner. Look at Brightnest's Tips and Tools, for example. Watch a do-it-yourself video or two.
If you're incredibly busy, have physical constraints, or just don't want to be bothered, you can find local help using handyman apps (Taskrabbit's Handyman or Home Advisor or Thumbtack are just a few.)
What's the cost of maintaining a home?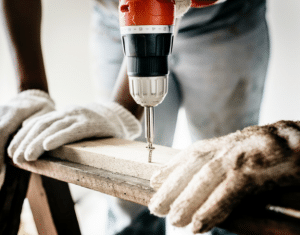 There's no foolproof way to predict exactly what your maintenance costs will be. Things break (especially if you have kids) but aside from breakage, there is inevitable wear-and-tear. 
Two methods of planning a budget are helpful guidelines – you may want to use the 1 Percent Rule or the Square Footage Rule.
On the money management site thebalance.com, the 1 Percent Rule advises one percent of the purchase price of your home should be set aside each year for ongoing maintenance. Forbes.com recommends 1 to 4 percent, depending on how old your home is.
For example, if your home cost $300,000, you budget $3,000 per year for maintenance, materials, and labor. If you live in an expensive area, add even more.
Likewise, using the Square Footage Rule, budget $1 per square foot each year for maintenance and repair costs. If you own a 2,000-square-foot home, budget $2,000 a year for maintenance and repairs.
With either approach, allow the money to accumulate for possible future expenses. Don't assume you're in the clear and spend it at the end of the year, just because you stayed under budget. It's certain that unforeseen repairs will be needed at some point.
If you're on a very restricted budget, you'll benefit from studying low cost preventive maintenance tips in articles like this one from Houselogic.
What about making improvements to your house?
Nearly everyone has big ideas when they first take ownership of a house. Rushing into projects usually causes serious regret. Once you've lived there for a while, you're in a better position to modify your original plans. Some improvements are worthwhile, others are not.
Which home improvements are worth an investment of time, money and effort?
Kitchen and bathroom renovations have traditionally been recommended since those areas are ones that buyers value. The problem is that those two areas are also the most expensive to remodel, so make sure the return on your investment makes sense.
"A major upscale kitchen renovation will recoup just 59.7% of the cost when the property sells, and an upscale bathroom remodel will recoup just 60.2%," says Remodeling Magazine's recent Cost vs. Value Report.
Mischa Fisher, economist for a marketplace connecting homeowners and service professionals, maintains it's best to make a big splash and focus on parts of your home that are the most visible. A new front door, landscaping or updated foyer help make an impact with buyers. Your kitchen and bathrooms should look good, but minor updates might be all you need.
US News and World Report published a list of updates that experts say will give you the most bang for your buck:
Paint
Backsplash
Windows
Cabinets
Bathroom vanity
Siding
Fireplace
Energy-saving thermostat
Garage door
Solar vents in the attic
Landscaping
Why are water problems a homeowner's worst nightmare?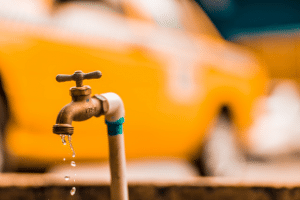 Nothing ramps up homeowner challenges quite like water issues. Whether it's a leaky roof, broken plumbing, a flooded basement, or basement leak, the damage can be swift. And water damage at home isn't always immediately evident.
Stay observant and deal with water problems right away. Mold remediation can be done by a homeowner, but it's not simple. Professionals can help – they maintain that wetness needs to be fully resolved within 24-48 hours to prevent serious problems.
If you have a sensitive nose, you'll often smell dampness or mildew before you see it! House mold and mildew damage wood and drywall. Wet basements can present medical issues, especially for those allergic to mold or who have asthma. Children and the elderly are at higher risk.
Air conditioning should be used during hot weather. Running a dehumidifier will reduce dampness and musty smells. Wet basements or other moisture problems turn off potential homebuyers.
How do you prevent water problems in your home?
You've heard that an ounce of prevention is worth a pound of cure. It's definitely true where water is concerned. A dry basement needs to be a top priority.
Outside your home, check the drainage. Ground should slope away from the foundation. Direct downspouts away from the house too. Check window wells to make sure they aren't filled with leaves or other debris.
If your area ever gets heavy rainfall or snow, or your home is situated in a low-lying area, you need a sump pump in your basement. Water naturally drains into a specially constructed pit below the main surface of the basement floor that houses the sump pump. Most sump pumps have a flotation system.
The device turns on using electricity and pumps water when it reaches a certain level. Water is pumped outside to drain away from the foundation. If your home has a basement sump pump, you should test it regularly to ensure proper operation.
Basement walls can be painted with waterproofing paint. Homeowners can do this and other fixes themselves. The experts at This Old House say to give their steps a try first. If you feel like it's all too much for you, hire a professional.
The president of the one insurance company adds more great tips to avoid water damage in your home. Her advice:
Disconnect Hoses
Standing water in a hose may freeze back into the pipe, creating an ice block that can stop water flow, break pipes, damaging walls, floor and foundation.
Clean Gutters and Downspouts
Clean gutters at least twice a year to avoid blockage and ice dams. Don't forget downspouts to ensure water flows through, and secure them to point away from the home.
Maintain Trees and Vegetation
Thriving shrubs can be beautiful – except when roots wrap around your pipes and break them. Minimize landscaping near utility pipes. Remove trees and shrubs that are too big.
Know your Water Main
Know the location of your water main and shut it off if you leave for an extended amount of time.
Check Appliances Regularly for leaks.
Investigate Leaks and Fix Promptly
If you ignore moisture damage, or postpone repairs, be prepared for mold, mildew, dry rot, or structural damage to your home. Typically homeowner's insurance provides coverage for damage that is sudden and accidental. Damage from lack of maintenance is usually not covered.
Upgrade Washing Machine Hoses
Old, brittle or leaky washing machine hoses are among the most frequent causes of water loss for homeowners.
Install Water Detection Devices
A water detector is a small electronic device that sounds an alarm when its sensor is in contact with moisture. Install near water heaters, sump pumps, washing machines, dishwashers and toilets.
Check Your Water Pressure
If water pressure to your home is too high, pipes and hoses may fail. A water pressure gauge from a hardware store can give you a reading of the home's water pressure. Typical residential water systems are designed for water pressure of 40 – 70 psi. If yours exceeds 100psi, install a pressure regulator (also available at hardware stores.)
Monitor Your Water Bill
Sometimes, you know that water is leaking is by taking a closer look at your water bill. If usage jumps significantly without explanation, investigate. A leak in your crawlspace? A pipe leaking in your front yard? Don't leave leaks unattended!
What if you live in an area where actual flooding, not just leaking, is a possibility?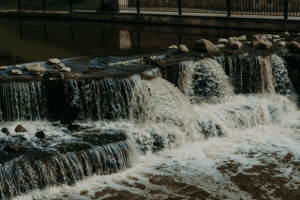 If you live in a flood plain or even a low-to-moderate risk area, it's even more critical to exercise due diligence ahead of time. Many homeowners think they're covered for flooding with a homeowner's insurance policy, but they're usually not.
Mortgage companies typically only require flood insurance for those in a recognized flood plain. You must ask and pay for a separate flood insurance policy to be covered.
For anyone whose home is at flood risk, take steps to minimize damage to your home. Houselogic recommends that you:
Close foundation cracks with mortar and masonry caulk or hydraulic cement, which expands and fills gaps completely and costs only a few dollars. Don't patch solely with mortar or cement which may crack again.
Invest in a battery-powered sump pump. Sump pumps let you pump water out of your home and can be an excellent defense against flooding — unless they're powered by electricity and the power is out. Battery-powered sump pumps are relatively inexpensive.
Move expensive items to a safer location. If you have a second floor or an attic, move furniture, photographs, and artwork to a higher level. Elevate furnaces and water pumps when they're installed, if possible, to a height of 12 inches above the highest known flood level for your area.
Anchor fuel tanks. Unanchored tanks can float, rupture, and release fuel. Once the power sources of system units like furnaces and water heaters are disabled and the units cooled, you can also wrap them in waterproof tarps to mitigate water damage.
Install sewer or septic line check valves, allowing waste to flow only one way. Plan to spend $100 or more per valve to have a pro install them, or do it yourself for $10-$15 each, to ensure sewage can't back up into the standing water in your home. Install at a point in the pipe that's easy to access for repair.