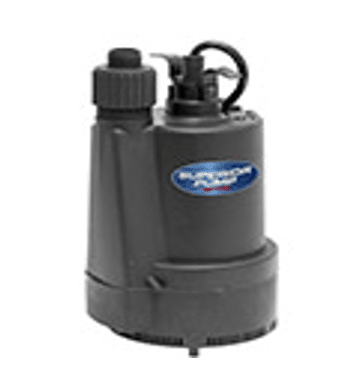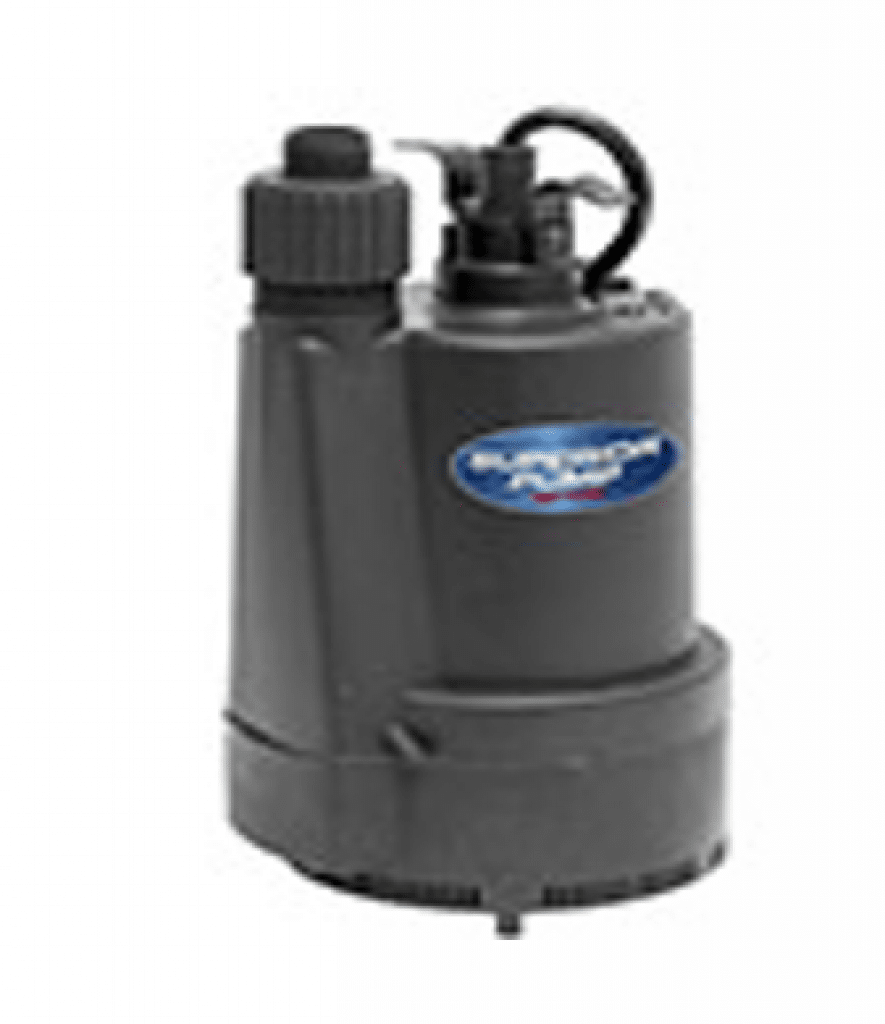 Buying the right sump pump, like any other equipment, involves lots of research because not all sump pump brands are the same. There are many different sump pump brands out there, and it's important to know the tool you're spending good money on.
To promote the best-rated sump pump brands, we created a list of the best sump pump available on the market. This information would provide insight into the world of sump pumps and answer any question that comes to your mind. There's no way you will not have decided on which you want after reading this review.
The best-rated Sump Pumps
The job of a sump pump is to control the quantity of water that accumulates in your home basement or pump water from a distance below ground level. This is not your regular everyday equipment reason why people don't know so much about it, but it should be in every household in case of flooding.
Most designs of sump pumps come with a switch that gets triggered when the water level rises above normal. Other sump pump brands would need the water level to increase over its motor to activate its pressure sensor. When the water level reaches the average level, the pump begins to pump water out of the pit or basement through the pipes connected to it. This system would continue as far as there's water left in the place you're pumping from. When the water goes back to its normal level, the sump pump shuts down automatically. This is how this machine works.
With that in mind, here are the best-rated sump pumps available with some sump pump reviews
Superior Pump 91330
This pump is known to move as much as 2400 gallons of water per hour with a maximum head of 25 feet. Its body packaging is made from a durable thermoplastic material. It has a 1-1/4-inch NPT discharge chamber with a garden hose adapter ¾ inch in size. This machine is built to last based on its sturdy nature and the quality components used in its design. Its suction screen compartment can handle up to 1/8 inch of solid debris, so you have nothing to worry about.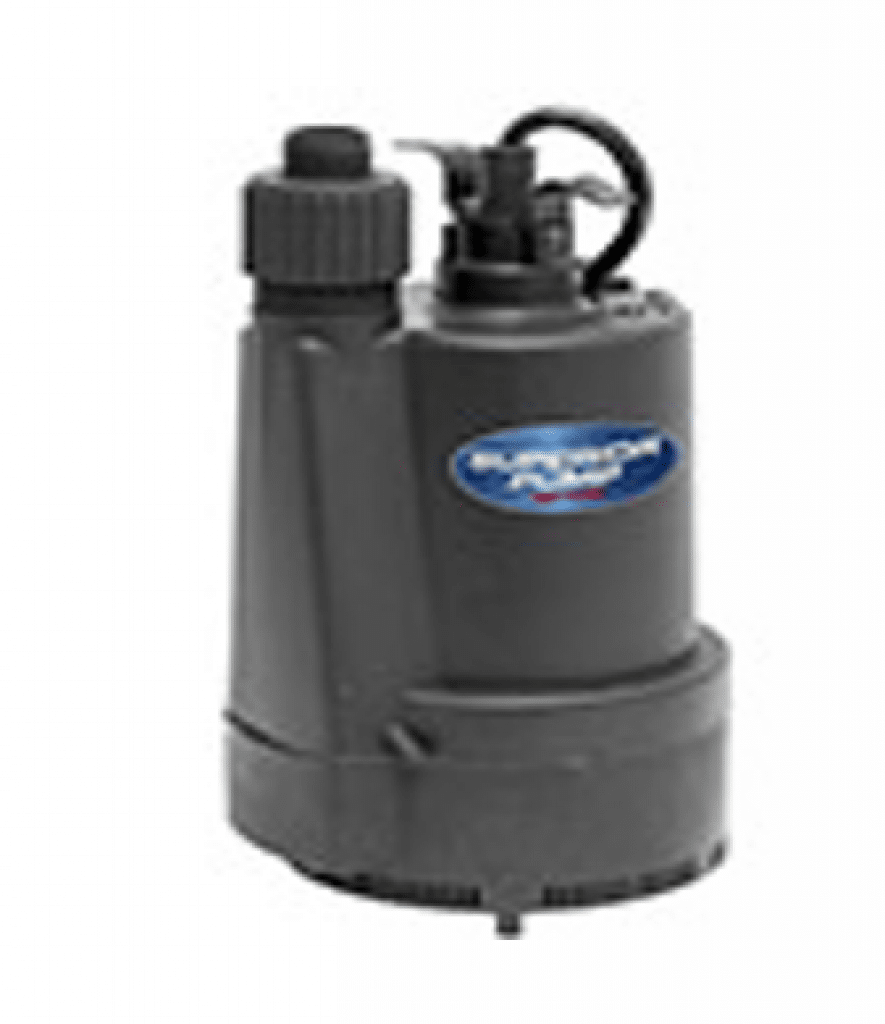 Wayne CDU980E
Made from foreign and domestic materials, the stainless-steel Wayne CDU980E is rugged stainless steel and cast-iron sump pump brand that comes with a design that reduces airlock and clogging from debris in the sump. Comes with a cast iron pump base and a vertical float switch that completes 1 million cycles as it moves about 4600 gallons per hour. Possesses a thermally protected motor that stops overheating and a 1-1/2-inch NPT discharge cast iron base. If you're looking for a brand easy to install, this is it.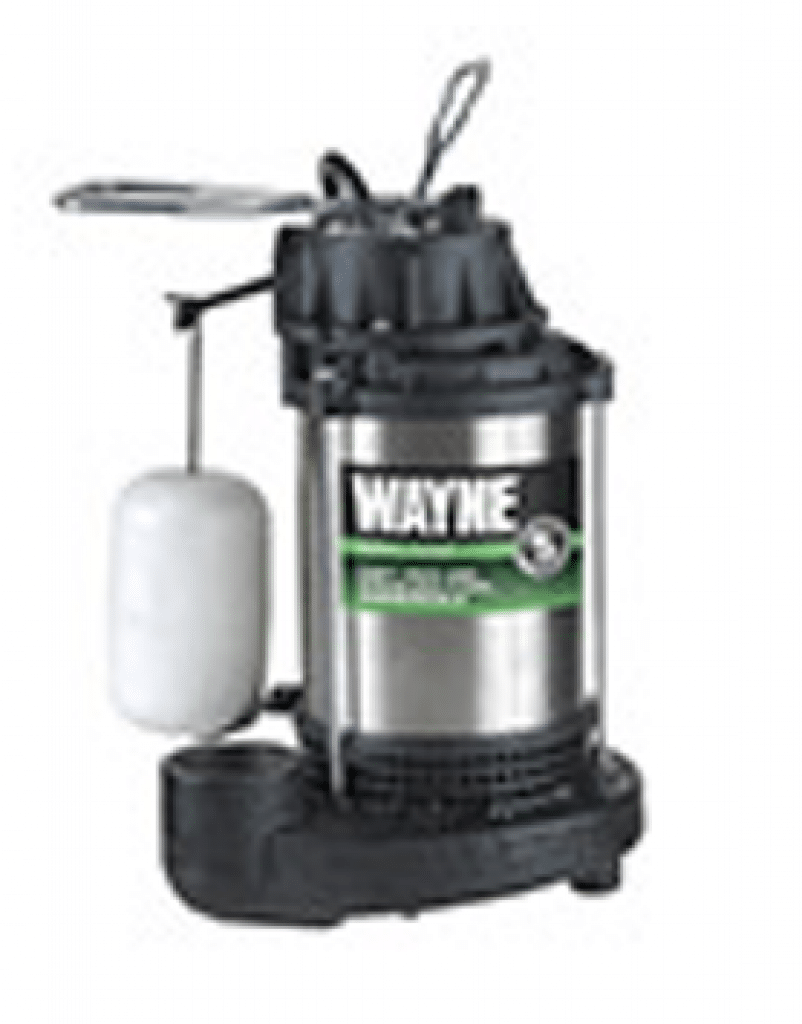 Zoeller M53 Mighty Mate
Another best-rated sump pump brand that comes with a 3/10 HP pump used mainly for septic tanks or residential sump pits. This machine is the one most plumbers recommend to their clients. It has a 1/3 HP cast iron casing with a plastic vortex impeller. Its motor is oil-filled, and it possesses a thermal overload. This is the best option if you have commercial water waste issues. Its company commitment to good quality has made the machine durable and can offer its services for years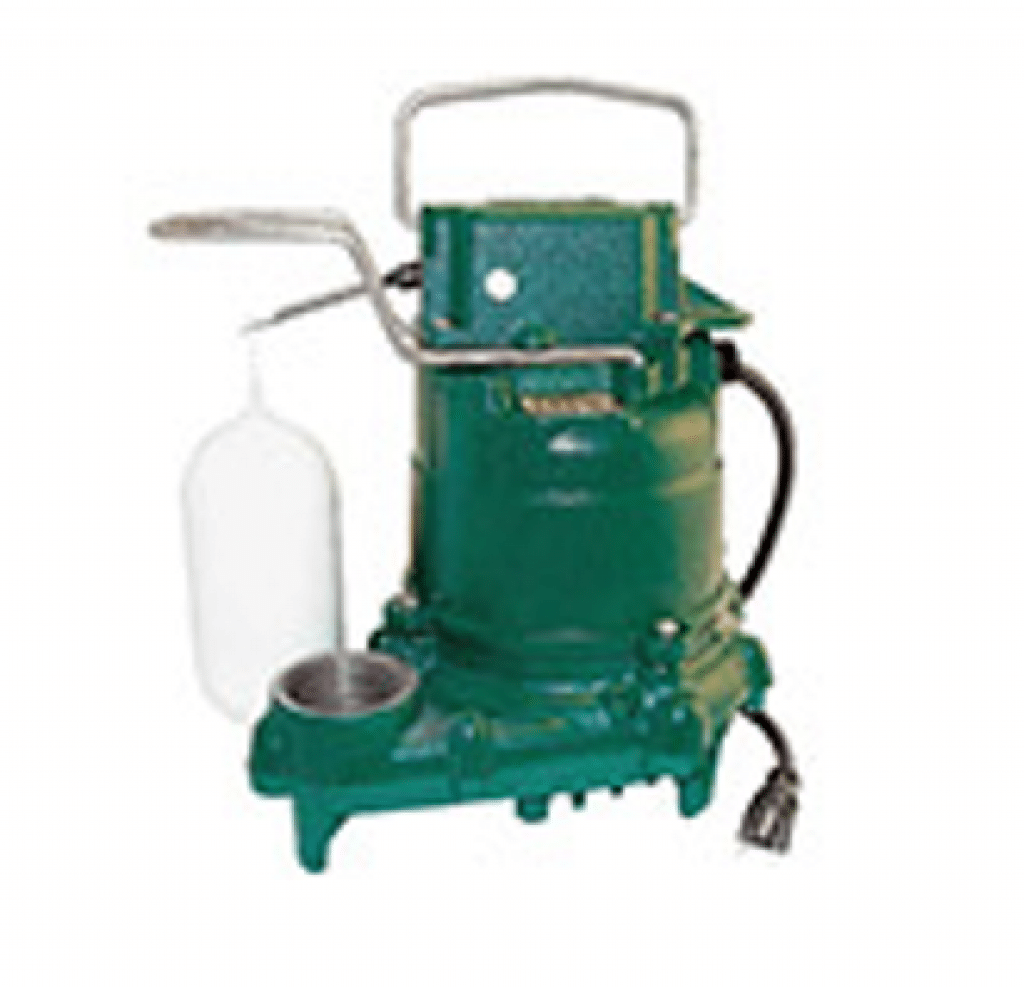 Simer 2305-04 geyser II
The Simer 2305-04 pump is a sump pump brand that comes with a thermoplastic corrosion-resistant casing, an 8-foot power cord, and a garden hose adapter. It has a pumping capacity of 1260 gph and a 115-volt, 6 Amp oil-filled motor that is highly efficient. The pump has a 1-year warranty and thermal overload protection.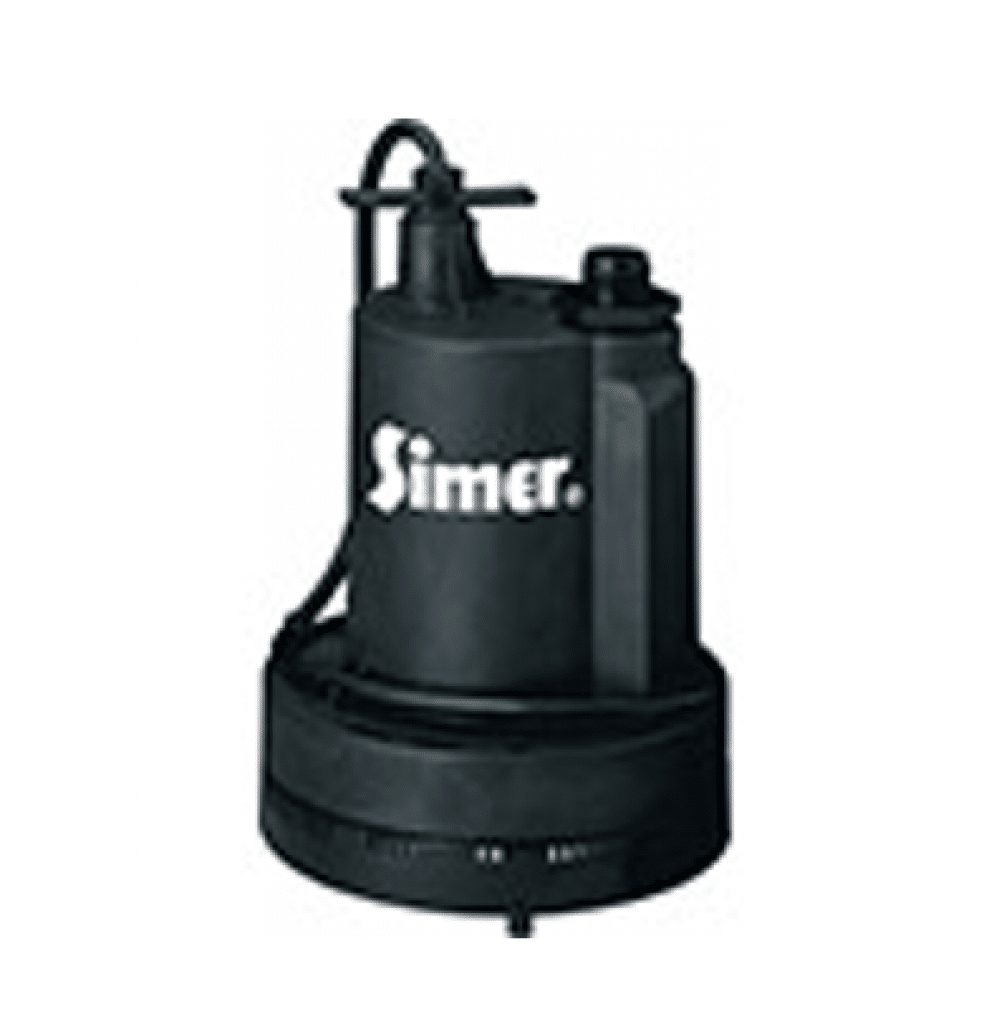 Wayne VIP50
The Wayne VIP50 is a ½ HP non-clogging immersible utility pump that pumps at a speed of 2500 gph. This vortex designed pump pumps water up to a ¼ inch of the ground surface and allows for ½ inch solid to pass through. This machine comes with a 1-1/4-inch NPT high capacity discharge and a ¾ inch garden hose adapter. This is the most portable sump pumps available in the market and very easy to install.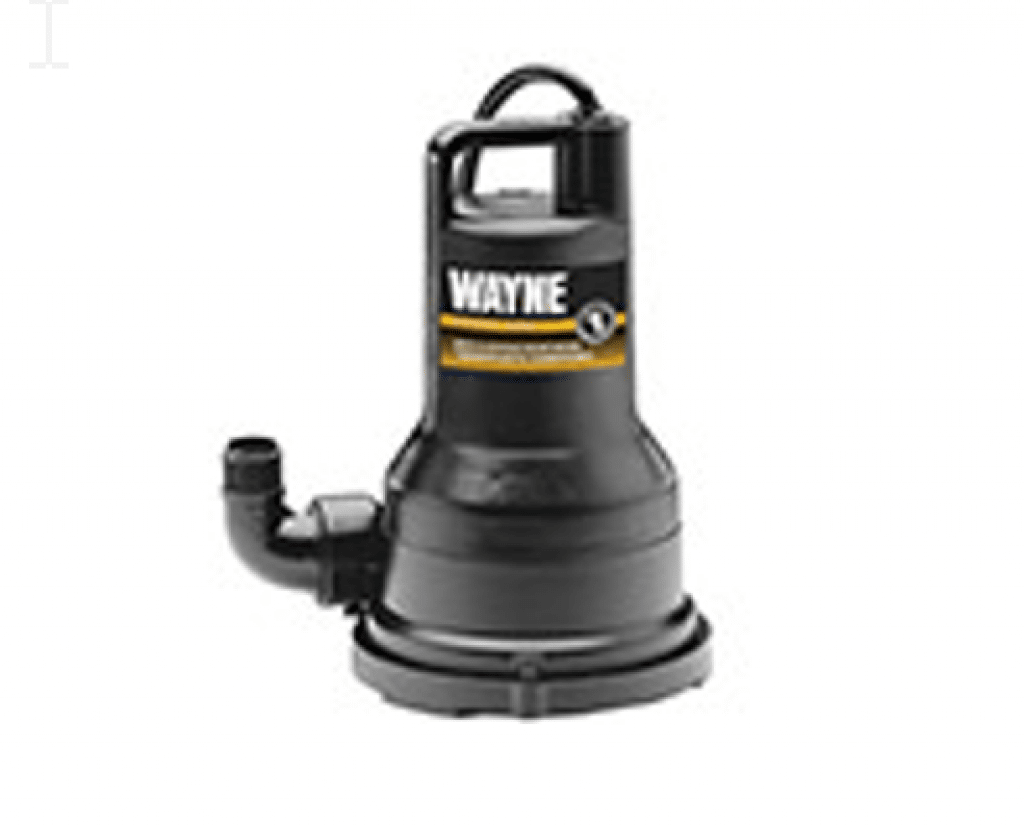 Selecting the best rated sump pump brand is not an easy job and may require a lot of time. To get the exact brand for the job will require that you do not rush your search process. Get the right information as that may make you search a lot easier. No matter the size of your budget, there's a brand for you but if you're still confused on which to select, you can contact us for proper guidance